Play teaser clip from the podcast!!
Listen to the FULL Podcast Here!! 
Join us for an hour of talk about love!! Perfect for when you're driving or relaxing at home 🙂
Hello Beautiful! Today's show will leave you fully charged and shining LOVE! We are in for a super special treat, as I co-host this episode with my amazing friend Peter Hansen.
Peter is a psychic channel for Archangel Gabriel and truly embodies brilliance. He shares his life with Rachel Kirkland, (one our most popular and frequent guests on our show) and together they bring light to sacred relationships.
Peter is brilliant at activating chakras into alignment. He is able to scan the energy body and offers Angelic healing and messages to best suit those he serves. Peter lives with a heart wide open and as such, speaks universal wisdom. He shares so much value in this episode. You are sure to LOVE him too:)
Peter's Quote of Brilliance:
'Listen by feeling.'
Peter's Golden Question activates your brilliance:
'What would the highest version of me do?'
Key Notes:
Embrace the moment.
Love all ways.
Celebrate life.Thank you so much for joining us today!
Love,
Isabella Allard
Connect to Peter via his website:
Join our FREE Awaken to Brilliance Group
SHARE THE LOVE and SUBSCRIBE!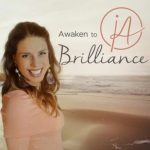 ABOUT THE PODCAST
Awaken to Brilliance is dedicated to celebrating the majesty of life!
Isabella invites special guests who are living their brilliance and in doing so, illuminating our own awakening.
We share intuitive insights and universal messages that support your success, in all that you do.
It's a wonderful place to be* Whenever you need to harmonize with the melody of life, simply press play!
#AwakenToBrilliance, #IsabellaAllard, #AwakenToBrilliancePodcast