UPCOMING TRAVEL AND EVENTS
For Last Minute Updates – Get The Newsletter

---
My travels as a Spiritual and Angelic Healer is a huge part of my passion. Taking my gifts on the road allows me to connect with such a wide range of amazing people! Then, seeing the profound result of each channeling is a gift in itself.

Wellness Expo in Dallas, TX
Wellness Expo
Oct 17 & 18, 2020: Irving Convention Center
We will be following all recommended procedures and protocols to prevent the spread of Covid-19. Sanitizing between each session and providing safe social distancing between clients.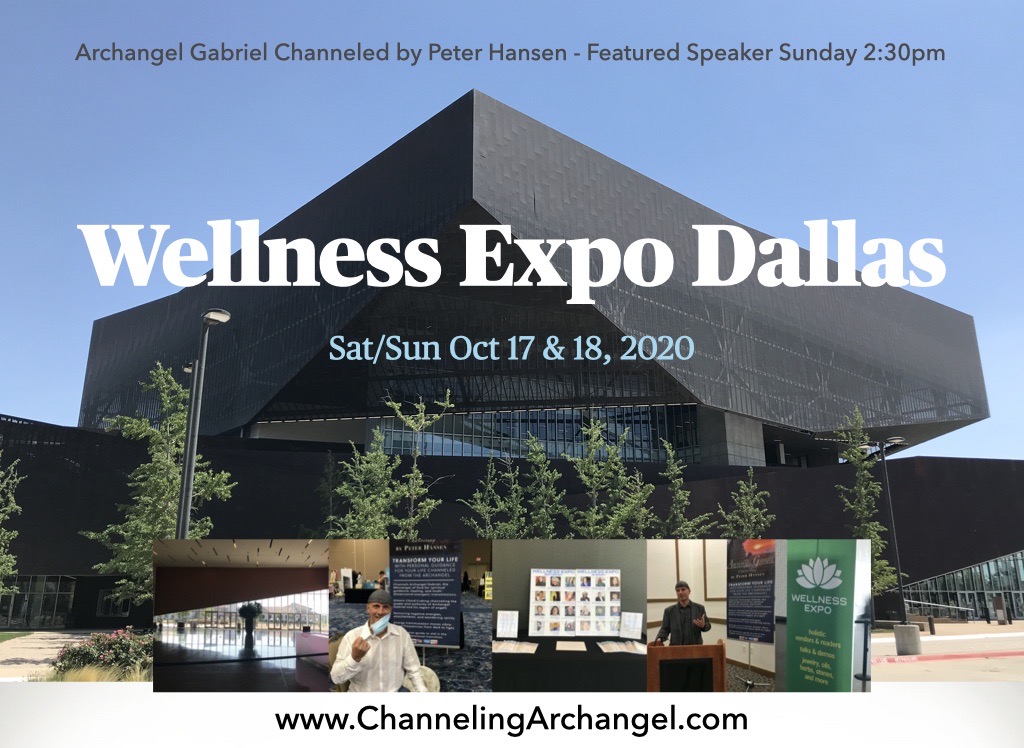 ---
Peter Hansen – Psychic Angelic Channeler