UPCOMING TRAVEL AND EVENTS
For Last Minute Updates – Get The Newsletter

---
My travels as a Spiritual and Angelic Healer is a huge part of my passion. Taking my gifts on the road allows me to connect with such a wide range of amazing people! Then, seeing the profound result of each channeling is a gift in itself.
---

PURE BLISS in Tulsa, Oklahoma
An Evening with Peter Hansen Psychic Angelic Channeler – Reader – Healer – Ascension Guide and Mentor.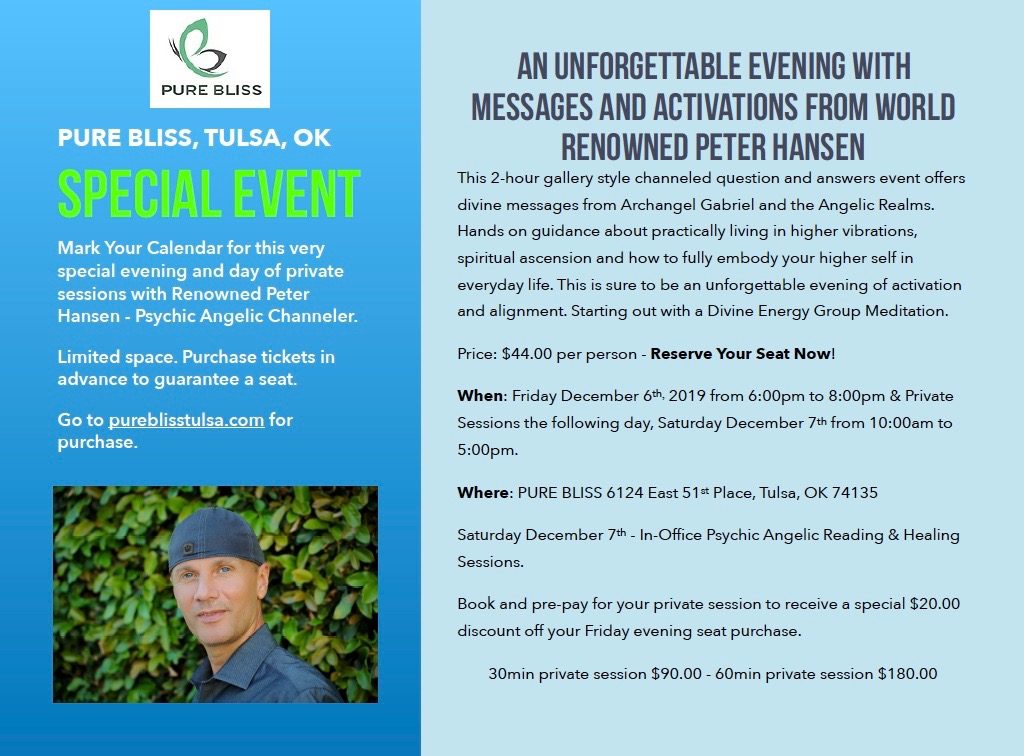 An Evening with Peter Hansen Psychic Angelic Channeler – Reader, Healer, Spiritual Ascension Guide and Mentor.
This 2-hour gallery style channeled question and answers event offers divine messages from Archangel Gabriel and the Angelic Realms. Hands on guidance about practically living in higher vibrations, spiritual ascension and how to fully embody your higher self in everyday life. This is sure to be an unforgettable evening of activation and alignment.
Starting out with a Divine Energy Group Meditation.
Price: $44.00 per person – Reserve Your Seat Now!
When: Friday December 6th, 2019 from 6:00pm to 8:00pm & Private Sessions the following day, Saturday December 7thfrom 10:00am to 5:00pm.
Where: PURE BLISS 6124 East 51st Place, Tulsa, OK 74135
Saturday December 7th – In-Office Psychic Angelic Reading & Healing Sessions.
Book and pre-pay for your private session to receive a special $20.00 discount off your Friday evening seat purchase.
1 x 30min private session $90.00
1 x 60min private session $180.00

---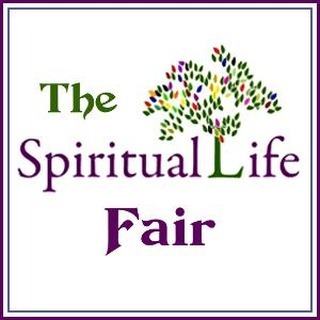 The Spiritual Life Fair at Natures Treasures
December 14th – 10am to 5:30pm
Nature's Treasures
4103 N Interstate 35, Austin, Texas 78722
This monthly Saturday fair is focused on presenting very special talents and products in a community dedicated to healing Body, Mind and Spirit as One.

Peter Hansen – Psychic Angelic Channeler